Let us tell you about Switzerland's finest hotel suite!
We're always on the prowl for new places, where our most discerning clients can check in and feel right at home. Our latest discovery is the Royal Residence at the Atlantis by Giardino hotel in Zürich.
The hotel is nestled on the outskirts of the city which give the guests the best of two worlds. You're close to nature and close to city. The Atlantis seems to be the perfect, urban luxury retreat.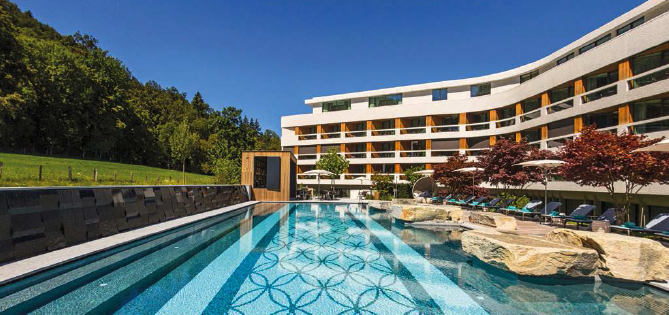 Why are we writing about this hotel? The answer is simple! The Atlantis has Europe's biggest Royal Residence with a total area of 1'975m2.
Go big or go home…
The suite is something you have to experience to believe. It is comprised of three residential wings, which hold 8 bedrooms. There are 2 lounges plus its very own Shisha lounge. The suite has numerous service rooms like a medical room, a vault and a security centre. The lush interior is rounded off by a terrace of 830m2 with incredible views of the city.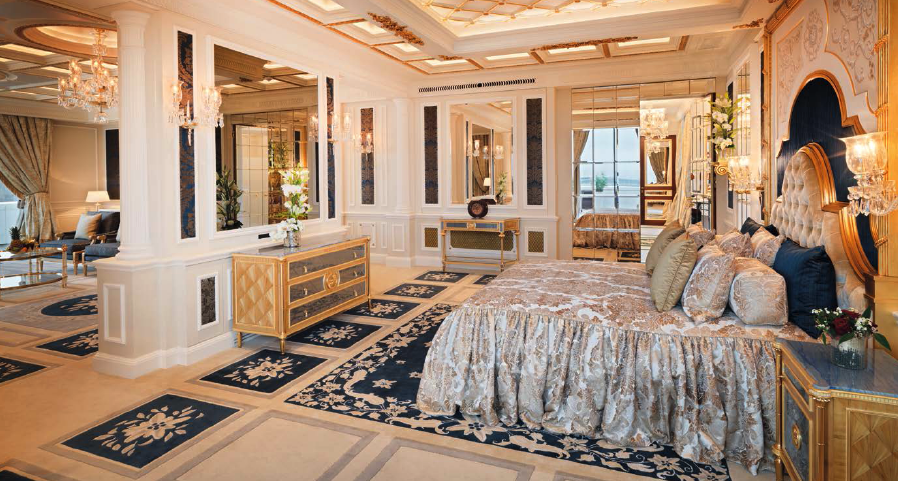 This suite should be on your bucket list and we'll be glad to make the arrangements for your visit with a preferential rate that is only accessible through Veltracon Lifestyle.
Travelling in style is always something that we've helped our clients with over the years. We particularly enjoy this part of our job because we always get such great feedback from our VIP travellers.
Great Choices across the Confederation
The Atlantis isn't the only place in Switzerland that is worth a visit. There are a few exceptional properties that we have had a chance to visit and it all depends what you are looking for.
When you're interested in an unrivalled SPA experience, you have to visit the Bürgenstock Resort & SPA which overlooks Lake Lucerne.
If you are in Geneva, we recommend that you check in to one of the award-winning suites at the President Wilson hotel. Another alternative in Geneva is the Intercontinental with its truly incredible Presidential Suite. We had a chance to visit the suite last summer and were more than impressed. All in all, there are numerous outstanding accommodations throughout Switzerland and we're the specialists at your disposal to make all the arrangements for you.
We are happy to organise entire trips with air travel, chauffeur services, rental cars, personal shopping, sightseeing, VIP experiences, medical treatments, private education and more. Just reach out to us and share your wishes for your next trip.