The Road to your Luxury Watch Collection (Part 1)
Collecting luxury watches is an aspiration for many of us and it is important to have a certain understanding of the market before starting to buy watches.
Of course it goes without saying that you can go out right now to buy whatever watch your heart desires; the team at Veltracon Lifestyle is simply here to give you some guidance as to which pieces will be good to own, which pieces are a good store of value and where you can also make a profit over time. Like anything else, watches will depreciate and appreciate over time based on different criteria like the brand, model and rarity. There are some iconic brands that belong in every well curated collection.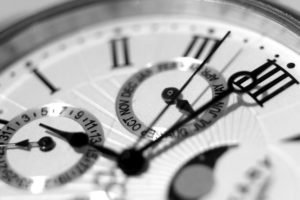 Those brands are, for the most part, Audemars Piguet, Patek Philippe and Rolex. Those are the three brands that store value and that have proven to be timeless. Then there are other brands which are a welcome edition due to their current prestige and or the presence of the brand in the market.
These watches include Breitling, Hublot, IWC, Richard Mille and a few more brands like Breguet, Ulysse Nardin, Vacheron Constantin or Jaeger LeCoultre. The latter are all wonderful watches but we don't think that all of them are a store of value, but keep in mind that a collection isn't always just about storing value but also about your passion, your pleasure and your preferences. A good collection starts with around five to six pieces, containing at least one luxury watch for the most common occasions like sporty outings, casual-chic gatherings and black tie event(s).
In terms of budget, the obvious choice as a collection starter would be to buy a Rolex watch, simply because they are the most accessible of the core brands you want to have in your luxury watch collection. There are different models that are somewhat allrounders and can be used for different occasions as well as your daily watch to wear.
There are some Rolex watches that are highly limited in terms of production and therefore are more prestigious to own and to wear. The primary example is the new Rolex Daytona (116500LN), released in 2016 and typically with a ceramic bezel and a white or black dial. This timepiece is in very high demand and will easily sell for USD 22,000 to 25,000 on the secondary market, which is right around double the retail price of this Rolex. If you can get your hands on one of these watches, it is not only a very recognizable piece but it is also a statement of your taste as a collector and it is a store of value for many years to come.
We are specialized in sourcing watches for our clients and invite you to contact us with your requests. We will gladly give you some complimentary advice and assist you on your quest to building a meaningful luxury watch collection.